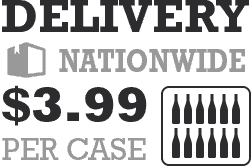 Showing 0 to 1 of 1 results
New 2017 release!
Big, buttery, melt in your mouth Californian Chardonnay - the best example of the old skool style we've tried in a long, long time!
100% barrel fermented, 100% malolactic (fancy process that gives the white its creamy, buttery taste), aged 7 months in oak
"We created Harken Chardonnay because we missed that rich, oaky taste of Chardonnays gone by"

Read more...