MATCHING
GOOD FOOD
AND
GREAT WINE
We've been to enough dinner parties to know matching good food and great wine ain't easy. So we've done the hard work for you and provided a few clues.
We'll even let you take the credit for being so smart!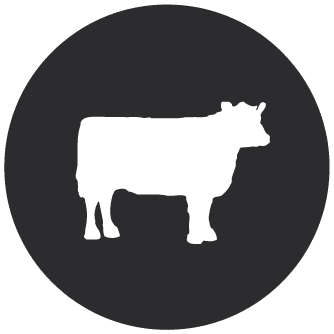 A big red meat, like a sizzling slab of steak, needs a big red to accompany it. Medium to full bodied style reds like Shiraz and Cabernet Sauvignon are the obvious choices. Here's a little tip, try washing one down with a big Malbec from Argentina or Tempranillo from Spain!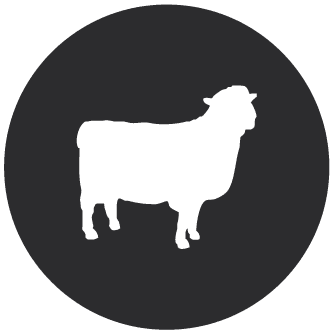 Mary had a little lamb. Then she roasted it for Sunday dinner and served it with a bloody good bottle of New Zealand Pinot Noir! Good girl. Remember, medium to full bodied styles of Merlot and Syrah are good matches too.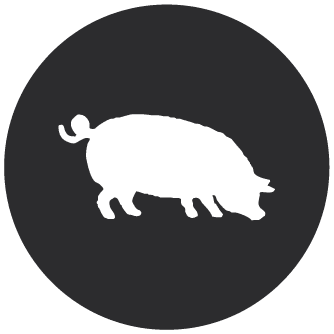 Pork chops for dinner? Try a rich Pinot Gris or full bodied Chardonnay.
If it's barbecued pork try a juicy style Pinot Noir, Merlot or full bodied Rosé.
If you've just served braised pork belly (wow, look at you Master Chef!) try a peppery Aussie Shiraz.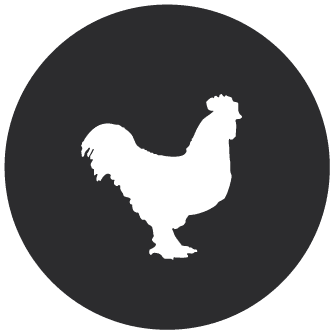 Glass in one hand, drum stick in the other? Chardonnay's the classic match here.
Creamy sauce? Get a bottle of rich, oaky Chardonnay to the table.
Grilled chicken in a light or herb sauce? Try a lightly oaked Chardy.
Chook's drizzled in a tomato based sauce? A Merlot can work well.
As a rule of thumb Chardonnay and Pinot Gris are the wines to go for if you're having fish. But if you're feeling adventurous try a Viognier. Crispy, zingy Marlborough Sauvignon Blanc cuts through greasy fish 'n' chips just nicely!
Oysters and Sauvignon Blanc. Chardonnay and scallops.
Dry Riesling and pan fried snapper. Crayfish and Champagne.
There's no other way!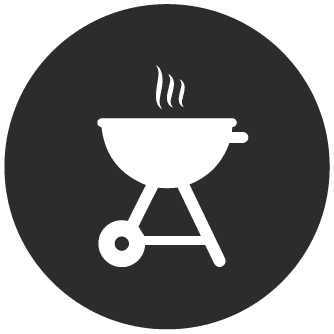 Barbecued meats need a red wine with a bit more oomph! A big, full bodied Shiraz, Cabernet Sauvignon, Zinfandel or Malbec are the go to styles. But if it's seafood you're sizzling try a good Marlborough SauvyB or Chardonnay for your prawns.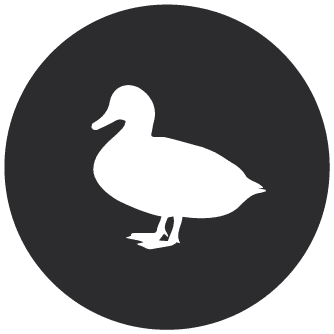 We all love feeding the ducks at the park. But when they're on our plates at the dinner table we need a bottle of red to go with it. Good NZ Pinot Noir would be our first choice, but there ain't nothing wrong with Merlot or a mid-weight Shiraz to go with our two-legged friend.
Wow, is it getting hot in here? Spicy Asian foods like Indian, Thai, Chinese or even a spicy Mexican are best matched with the aromatic whites like a medium style Pinot Gris, Gewurztraminer or Riesling.
Or if you prefer a red the lighter, juicer styles of Pinot Noir or Grenache (aka Garnacha) work well.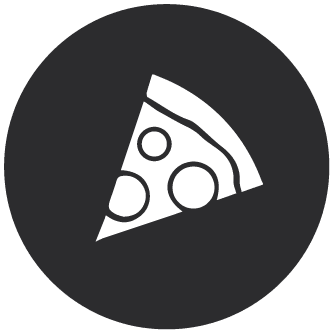 Italy's the home of pizza so if you want to keep it real a cheeky bottle of classic Italian Chianti or Montepulciano is the way to go. But think about your toppings man! The more flavoursome the topping, the more flavoursome the wine. A spicy, meaty pizza needs a Shiraz or Tempranillo, a smoked chicken pizza needs a Chardonnay or Pinot Gris. Ordering a Hawaiian? Stick to your Pina Colada!
Venison and a big glass of damn good NZ Pinot Noir is our first choice here.
But top notch Syrah, Grenache and Zinfandel work well here too.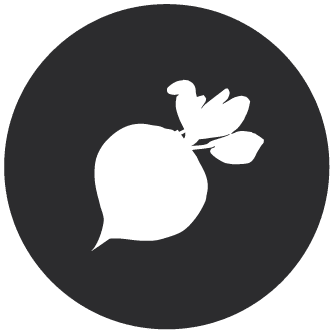 We're an office of carnivores. But we've been told Pinot Noir with mushrooms. Merlot, Syrah and Cabernet with your roast veggies and olives. Chardonnay with potatoes. SauvyB with pesto, lemon or feta. Light Pinot Gris or Riesling with your salads.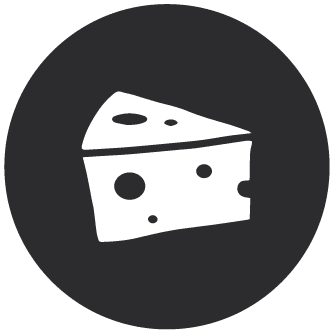 Cheese and wine. Follow our steps, you'll do it like a pro. Mature, hard cheeses need a red. Try a Cabernet or Merlot for cheddars, a good bottle of Port for blue cheeses. The Swiss stuff needs a slightly lighter red like a Pinot Noir. If it's creamy stuff on your cheese board like Camembert or Brie then a dry style Riesling or even a good old Kiwi Sauvignon Blanc. 1-2-3, say cheeeese!