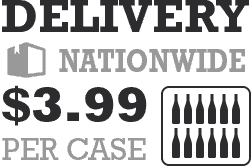 Showing 0 to 3 of 3 results
MASSIVE Mystery deal! Trophy, Triple Gold, RESERVE label!
From a top Marlborough producer (we can't say who!)
Incredible savings - all is revealed when it lands on your doorstep
Limited stocks - this ain't gonna last

Read more...

NZ Aromatic Wine Comp Gold
Sydney Blue/Gold & Top 100
Marlborough Wine Show – Gold
Marlborough Wine Show – Trophy
NZIWS Silver


Insane Mystery Deal on this deleted range - $20 full price, $15/16 on special, now slashed to $11.99!
Produced by a world famous, top Marlborough producer
From Marlborough's Southern Valleys sub region
Fermented in large oak cuves, aged in French oak 7 months, a highly textural, complex Chardonnay with richness and creamy/butteryness - insane quality for the money!

Read more...

The deal of the year! One of the best we've ever seen!
HALF price, normally $50 per bottle for this premium, single vineyard, multi-award winning Central Otago label
Past eight vintages winner of 7 Trophies, 22 Golds and 13 Five Star reviews!
Vineyard and brand sold - new packaging plans mean stocks of the older label must go

Read more...